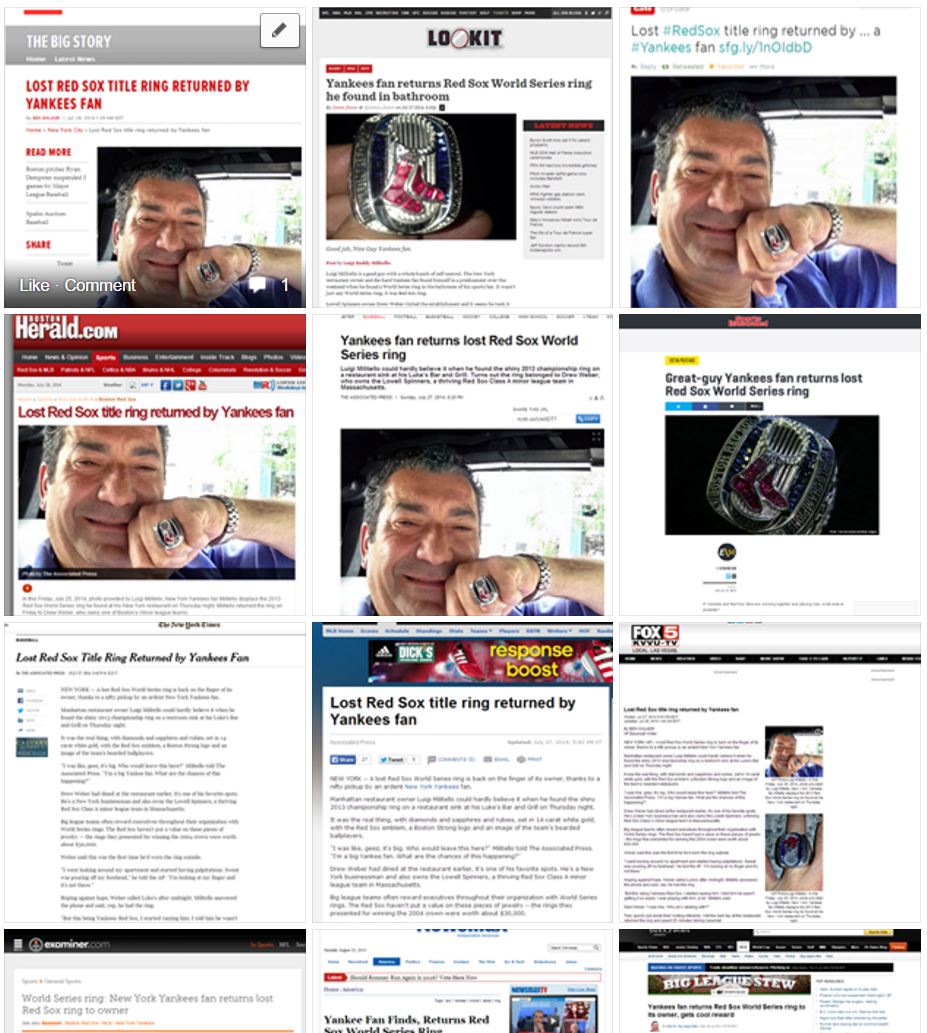 July 28th 2014
It all started when...
by Karen A. Brown
This past week I haven't slept much, but every moment was a gift. In a world with a myriad of tragic stories flying through the airwaves, I caught an opportunity to support a positive one. On July 24th, I viewed a status update on a Facebook buddy's wall. This wasn't just any "Buddy". Luigi "Buddy" Militello, the guy who found the #RedSox Championship ring at the neighborhood restaurant he owns, "Luke's Bar and Grill" on 79th St and 3rd. I asked him if he wanted to do an interview. As he was saying yes, I texted a friend, "Scott, do you want a "feel good" scoop?" He was at "Luke's" within 30 minutes. Scott brought the story to AP. The rest is baseball history. Have a look at the #viral deluge. And keep the faith. There is always a small miracle waiting around the bend... Wait for it. You just may hit one Outta da Park... Luigi has asked me to create an item for his menu. Consider it done Luigi! How about a NY Strip Steak on a bed of Boston Lettuce with Warm Goat Cheese and sauteed shallots? That should keep fans of both teams happy.
And visit "Luke's" Facebook page for even more behind the scenes!
MLB: Red Sox Championship Ring Returned By Yankees Fan
Here's the clip from Buzz60.com